"I've used [the Lightning Bug™] with great success" George Lepp Outdoor Photographer, June 2013
"...it's simple, it really works, and it's your best bet of capturing spectacular lightning! They also have great support, which you will seldom need, well thought out product!" Bill Fortney Nature Photographer, April 2014
IMPORTANT NOTICE! A campaign entitled "Funds in Focus" has been established for the Great Smokey Mountains Association (GMSA) to raise money from nature photographers. Initiated by east Tennesseee photographers Steve Zigler, Bill Lea, and Dan Thompson, the campaign aims to raise $50,000. Contributions to the campaign will aid recovery efforts managed by GMSA.
To make a contribution visit Funds in Focus: Nature Photographers Support the Smokies.
For more information about the GSMA's recovery efforts visit http://www.smokiesinformation.org
The Lightning Bug™ is designed to take pictures of lightning strikes and get the shot, day or night. It has features not seen before, such as water resistant soft touch buttons and a PC port to allow the use of an external flash in conjunction with the Lightning Bug™. The Lightning Bug™ is sure to be a must have for any photographer.
MK Controls, Inc. is proud to offer an unparalleled LIFETIME no-fault replacement policy in addition to our standard product warranty. See http://www.mkcontrols.com/lightningbug/warranty/ for complete details. The Lightning Bug™ is proudly manufactured in the USA from foreign and domestic parts.
For a video showing what the Lightning Bug™ can do for you, click here.
Units are in stock - 99% of orders are shipped the same or next business day!
---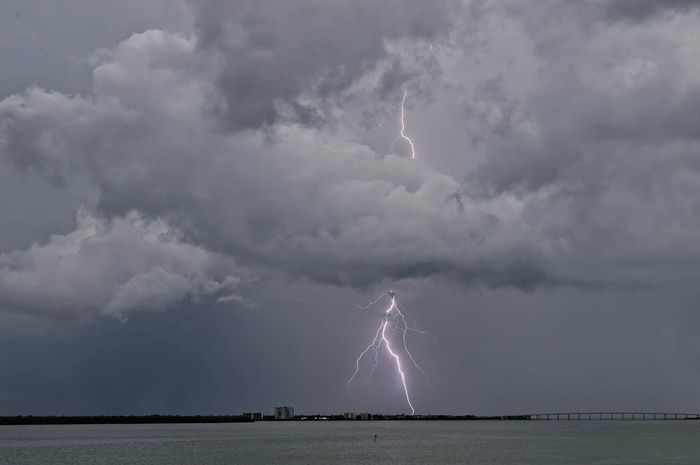 Photo by Bill Long © taken with the Lightning Bug™
O

RDER

N

OW
$179.00 Includes Cable
---
MK Controls, Inc. may, on occasion, release changes to the firmware in the Lightning Bug™. These updates are free of charge to all of our customers, regardless of where the unit was purchased. If you'd like to sign up for email notifications of any firmware changes, please click here to complete our sign up form.
We are also working on a number of new products. If you'd like to sign up for new product announcements, please click here to be notified.
---
Upcoming Trade Shows:
None at this time.
---